Chandigarh, the city beautiful is the best-planned city of India. It is a prestigious city. It is a dream that Pt. Jawaharlal Nehru envisaged and Le Corbusier executed. Chandigarh equals charm. It is a city where you are bound to fall in love with and this is no secret. When you read this article, you will surely understand why you must visit Chandigarh as Tourist. From being the greenest and happiest city to having the most orderly roads, from hearing brotherly and affectionate cuss words to owning the fanciest of cars, from relatives visiting you every now and then from your very own people shaking a leg to the beats of Punjabi Pop music, Chandigarh has it all.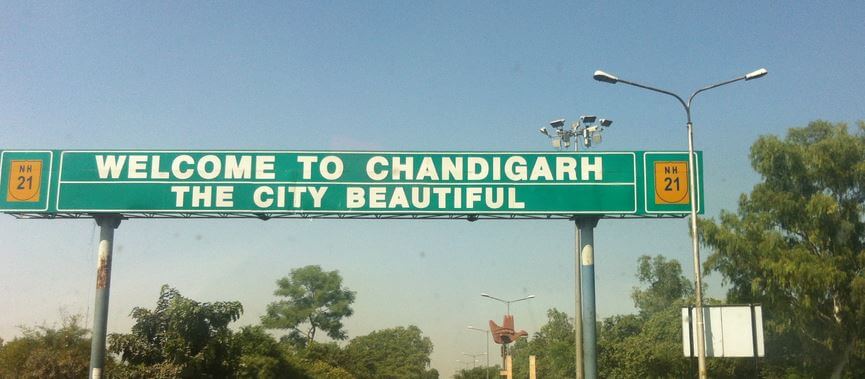 Hotel booking in Chandigarh is as easy as the easy-going people themselves. Following are some of the places that should be in your "Must Visit" list and enjoy the activities held there.
The Rose Garden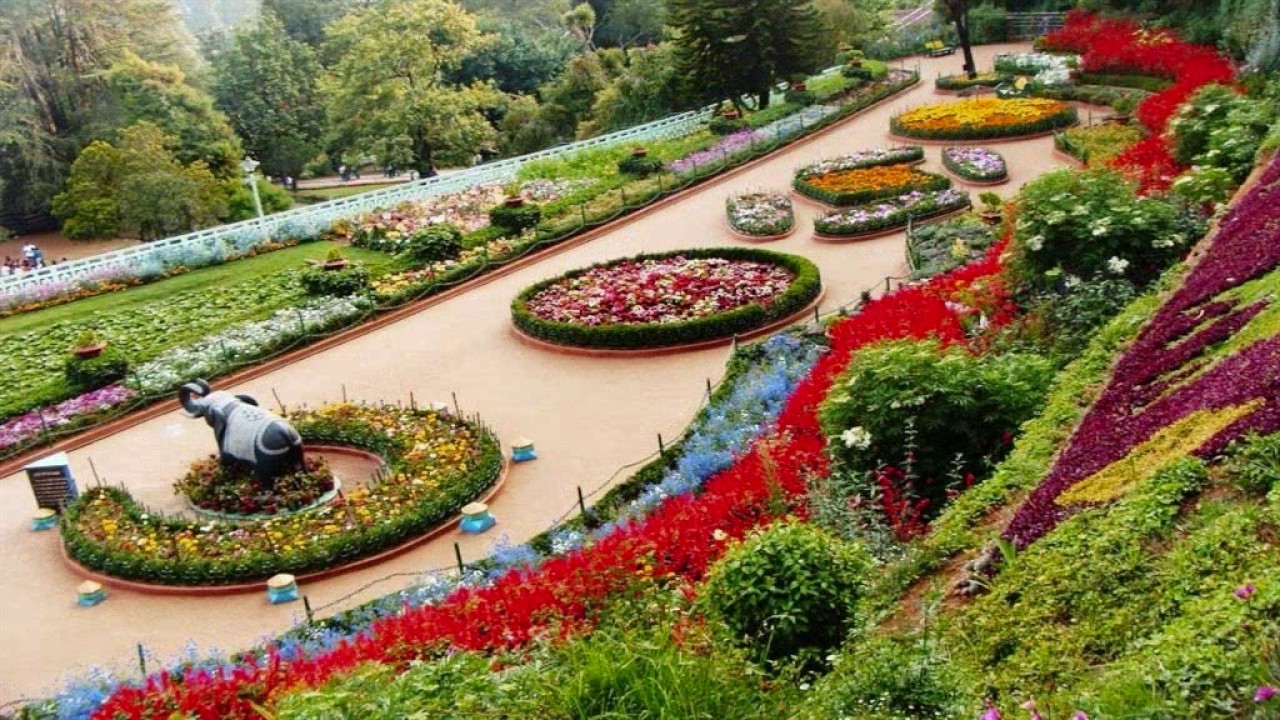 Zakir Hussain Rose Garden Asia's largest Rose Garden and is spread over 30 acres of land having over 1600 different species of roses. It is situated in Sector 16. These have been planted beautifully carved out lawns and flowers beds. Each year a Rose Festival is held the by the end of February and beginning of March. In Chandigarh, the city beautiful, you must visit the Rose Garden. There are different colors of roses that are really attractive and during this season you can see a lot of them. In season it boasts of a wide variety of roses. A good place to spend an evening with the family.
The Rock Garden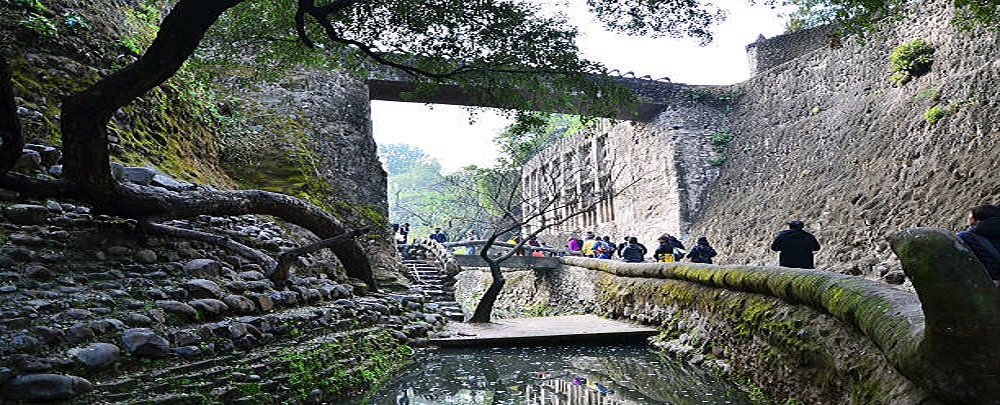 Chandigarh has a unique world acclaimed Rock Garden. It Consists of an art object, fashioned from industrial and urban waste. The rock garden is situated between the capital complex and Sukhna Lake in Sector 1. It is also known as Nek Chand's Rock Garden after its founder Nek Chand Saini, a government official who started the garden secretly in his spare time in 1957. It is spread over an area of 40 acres. All items are completely made of industrial and home waste and discarded items. It is, without doubt, a tourist spot that is a must on the itinerary of the visitor to Chandigarh. It is a massive open-air exhibition hall that displays sculptures made from urban and industrial wastes that have been designed and executed by Nek Chand, a former Road Inspector in Chandigarh. It is located between the famous Sukhna Lake and the Capitol Building.
Sukhna Lake
In the foothills of the majestic Shivalik range surrounded by lush greenery- this is what forms the divine landscape of the Sukhna Lake, the most popular tourist attraction of Chandigarh. The planners of the city gifted the city with a beautiful lake for a quiet union with nature. Sukhna Lake is considered as the best gift of Le Corbusier to the city. Sukhna is a sanctuary to many exotic birds like storks, cranes and Siberian ducks.
Pinjore Gardens
Yadavindra Gardens, popularly known as the renowned Pinjore Gardens, lie at a distance of 20 km from Chandigarh and 15 km from Panchkula, on the Chandigarh – Shimla Road in Haryana.                                                         
A dream-project of Fidai Khan, the then Governor of Sirhind, who was also a keen architect and a cousin of Emperor Aurangzeb, started creating the Yadavindra gardens in the 17th century A.D. These mesmerizing gardens, also called Mughal Gardens, have been laid at 7 levels on a descending scale and have been owned by several dynasties from time to time. The beautiful  Yadavindra Gardens consists of Mini Zoo, Nursery for plants, Open-air-theater, Japanese garden, Palaces and are a favorite for the Picnickers.
Here are a few more things that you just can't miss:
Sector 17:
Sector 17 is the paradise for the pedestrian in Chandigarh. There are special celebrations in sector 17 on occasions like Diwali, Holi, The New year, Independence Day and on similar days. Though many malls have come up in Chandigarh still sector 17 is jam-packed and is the first choice of citizens.
Malls There are many malls in Chandigarh and the biggest one of them is the Elante mall in Industrial area. Some other malls are Centra, DT, Fun Republic (the oldest), etc. There is a new mall at the outskirts of Chandigarh "North Country Mall" which is the biggest mall of North India.
Gardens: There is a beautiful Palm Garden, beside the New Lake. Some other gardens are Cactus Garden, Terraced Garden, Botanical Garden, Garden of Fragrance, Children Traffic Park and Bougainvillea Garden.
Museums: The museums to visit in Chandigarh are the Government Museum and Art Gallery, International Dolls Museum and Museum of the evolution of life.
Youth's Paradise: Among the youth, Panjab University's Student Center (StuC) and Night food street (NFS) are famous. There is a Gehri route in Chandigarh which is special and spans from sector 8, 9, 10 and 11. On this route where people mostly roam on cars and motorcycles in groups.
The surrounding areas: The places near Chandigarh include Kansal and Nepli forest reserve are must explore. It surrounds the Sukhna Lake and one can get a real feel of the forest. Fateh Burj in Chappar Chiri is 328ft high tower dedicated to the establishment to Sikh rule in India. Another amazing place near Chandigarh is Kasauli. Chandigarh and Kasauli get connected by The Himalayan Expressway, which is a hill station. On the way to Kasauli, one can enjoy nature's beauty in the Morni hills. The beautiful hills are a place of tourist attraction and nearby is Chakki Mod which comprises of the beautiful waterfall.
Parwaano which is a few Kilometers from Kasauli has Timber Trail resort. Situated at an altitude of 5000 feet atop the Shivalik Ranges, the resort is accessible by a Cable Car which in itself is a unique experience as you get the aerial view of the beautiful mountains. Another amazing place near Chandigarh is the Pinjore Gardens which are a typical example of Mughal Gardens style. Apart from this, there are several other tourists' attractions around Chandigarh one of them being Shimla – "The Queen of Hills". A train can be boarded from Kalka (half an hour ride from Chandigarh) to Shimla.
INTERNATIONAL AIRPORT IS LOCATED AT MOHALI NEAR CHANDIGARH. The new international airport at Mohali offers both domestic and international flights. Domestic flights at the old terminal in Chandigarh have been shifted to the new terminal. Location: Jheourheri village, Punjab.
Chandigarh has an interstate bus terminal located at sector 17 and 43.
Chandigarh Junction railway station serves the union territory city of Chandigarh and located at  Industrial Area 1, Daria, Chandigarh.
It is required to visit 7-10 days trip to visit Chandigarh and the nearby places as all of them are worth the penny spent.