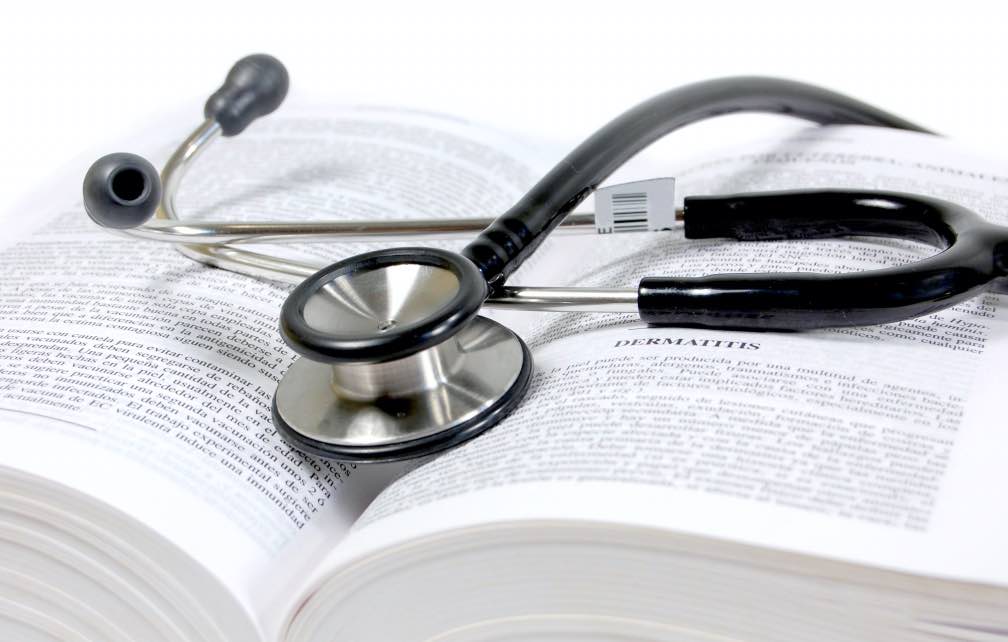 AIIMS – All India Institute of Medical Sciences (AIIMS) is an autonomous educational institution offering higher education in medicine. There are seven AIIMSs in the country that are currently running and seven more are proposed to be established. In this article, we'll read about the Top AIIMS Coaching Institutes In Chandigarh or tricity. AIIMS was set up as an institution of national importance by the Act of Parliament. In 1956, The first AIIMS was established in New Delhi. AIIMS was established with an objective of developing certain patterns of teaching in undergraduate and post-graduate medical to prove a high standard of medical education in the country.
AIIMS teaches as many as 42 disciplines.But before that let's talk about the different courses that are offered by AIIMS. They  are mentioned below:
Undergraduate Courses
Medicinae Baccalaureus and Bachelor of Surgery (MBBS)

B.Sc. (Hons.) Nursing

B.Sc Medical Technology and Radiography

B.Sc Nursing (Post Basic)

Bachelor of Optometry
Post-Graduate Courses
Medicinae Doctor (MD), MS, MDS

DM and MCh

Master's Degree in Biotechnology (M. Biotech)

M.Sc. in Anatomy, Biophysics, Biochemistry, Physiology, Pharmacology, Perfusion Technology and Nuclear Medicine Technology

M.Sc. Nursing:
(a) Cardiological/Nursing, (b) Oncological Nursing, (c) Neurosciences Nursing, (d) Nephrological Nursing, (e) Critical Care Nursing, (f) Paediatric Nursing, and (g) Psychiatric Nursing.
Doctor of Philosophy (Ph. D.)
Some of the best coaching institutes for AIIMS in Chandigarh are as follows:
Helix institute
Helix institute Chandigarh was founded by M.L. Syal and has been teaching hundreds of students every year from the last 9 years. One speciality about M.L. Syal's Helix Institute is that it has made a name for itself in medical coaching. Although it has also started with non-medical coaching, Helix Institute in Chandigarh is now majorly known for medical exam preparations like NEET and for AIIMS exam.  It is one of the Top AIIMS Coaching Institutes In Chandigarh.
Helix Institute is located in Sector 34 of Chandigarh. It is one of the most well-known and reputed institutes for the preparation of medical entrance exams. This coaching centre provides coaching to students aspiring for AIIMS, AIPMT, NEET and other entrance exams in the medical field. Helix institute Chandigarh also started providing IIT JEE coaching to students in the non-medical field.
Helix Chandigarh Contact Details
Address: SCO – 343-344-345, 4th Floor, Sector 34-A, Chandigarh
Ph. No: 0172-2623155/2663424, 0998806090
E-Mail: info@helixchandigarh.com
Website: https://www.helixinstitute.co.in/
The mission of the Rise Campus for Academic Success is to support students in achieving their goals through a range of both personalized and campus-wide initiatives that foster self-regulated learning, enhance academic skills, and create opportunities for leadership and continued development within and beyond Rise Campus rigorous environment. rise campus is one of the Top AIIMS Coaching Institutes In Chandigarh.
Rise Campus contact details:
SCO -91/92/93 Backside Piccadilly Mall, Sector34A, Chandigarh,160022
Hours: Mon-Sat 8:00 AM to 8:00 PM
Call for More info :
+91 9316968582 | +91 8725008582
Dr. Khera's Chandigarh coaching centre
Dr. Khera Chandigarh coaching centre is located at Sector 22-C, Chandigarh. They help to build a solid establishment for higher classes and furnish the understudies with the information and attitudes to enable them to do well in placement tests. Dr. Khera aims to impart quality education to medical as well as engineering aspirants and help them achieve their goals The instructing workforce includes very much experienced and all around committed instructors. A point by point comprehension of the subjects is made which helps the non-medical and in addition, the medicinal hopefuls split JEE principle and Progressed and AIPMT separately. The examination booklets gave to the understudies is elegantly composed and streamlined for better understanding. The understudies get a focused situation at the organization. it is also one of the Top AIIMS Coaching Institutes In Chandigarh.
The exams held are intense and encourages understudies to become more acquainted with their powerless focuses. The achievement rating of the establishment has made it now the best organization in Chandigarh. The hard work put in by the staff and the understudies are obvious through the consequences of the understudies.
Courses offered:
+ 1 Student: 2 years JEE ADVANCED

+ 2 Student: 1-year JEE ADVANCED

CRASH COURSE JEE ADVANCED

CRASH COURSE AIIMS

REPEATERS JEE ADVANCED

REPEATERS AIIMS
Contact :
DR KHERA'S COACHING CENTRE
( 10+1, 10+2 | NEET/AIIMS | IIT, JEE )
SCO. 2409-10, Sector 22-C, Chandigarh
Phone: 0172 461 0461
Rivansun Careers is situated at Sector 20-C, Chandigarh. The foundation having various capable and devoted resources alongside a chain of understudies topped with enthusiasm to help off their future means incredible outcomes by the establishment. With conveying a great many fruitful understudies to their fantasy universities and creating in them the consistent and sensible basic leadership properties the institute has risen as a standout amongst the best instructing chains. Rivansun is highly admired and is one of the Top AIIMS Coaching Institutes In Chandigarh.
With highly experienced faculty, they aim at training the aspirants in such a manner that they achieve all the heights they desire. They not only provide them with conceptual knowledge but also try to build in confidence. Rivansun institute inculcates presentation skills and prepares them to face the interviews conducted during the entrance examinations. The academy has tied up with a few specialists and experts in the field of instruction abroad in order to give the best to its understudies.
With a vision of Dr.Sunil Sharma (MD) and guidance through its qualified faculty, standardized Content and coaching methods, Comprehensive study material and integrated systems, many students cracked exams securing top ranks making Rivansun one of the best institute.
Address: 2nd Floor, SCO-67, Tribune Road, 20C, Sector 20, Chandigarh, 160020
Phone: 082630 00004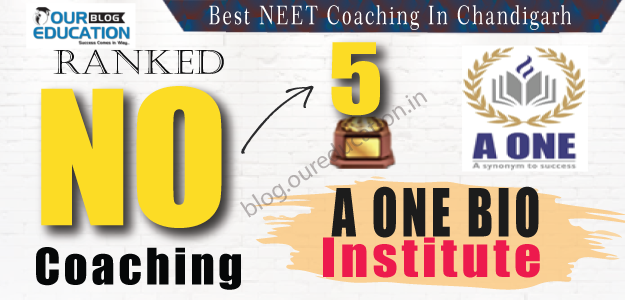 A-one institute is a multi-stream coaching institute present in sector 40. The coaching institute features coaching courses for various streams. Some of the courses offered by the institute are 11th class coaching for medical and non-medical, commerce coaching, IELTS coaching, spoken English course, Medical and Non-medical board preparations foundation course for class 11th and 12th. The coaching has experienced and expert trainers who follow a student-oriented methodology for teaching. Doubts are cleared after the class or by the doubt clearing sessions while regular tests are conducive for a competitive mind. No doubt it is one of the Top AIIMS Coaching Institutes In Chandigarh.
Contact Us
Mobile: +91 9872662038
Email:  a.mehak@gmail.com
Web:   http://www.aonebioinstitute.com
A-One Bio Institute SCO-322, Sector 40-D, Chandigarh, UT, 160036
Some other Top AIIMS Coaching Institutes In Chandigarh are:
Sector 15, Chandigarh
Teaches: UGC NET | CSIR UGC for JRF and LS (NET) | Bank PO | IBPS Clerk | RBI | IBPS SO | SBI Bank PO | Other Banking Jobs | IBPS RRB | AIIMS |
Aakash Educational Services Limited
Sector 34, Chandigarh
Teaches: IIT JEE | GATE | Other Engineering Entrance Exams | NEET | AIIMS | Other Medical Entrance Exams
Sector 34, Chandigarh
Teaches: IIT JEE | AIEEE | Other Engineering Entrance Exams | GATE | NEET | Other Medical Entrance Exams | AIIMS
Sector 30, Chandigarh
Teaches: IIT JEE | AIEEE | NEET | AIIMS | Other Medical Entrance Exams
SECTOR – 37 C, Chandigarh
Teaches : Class IX | Class X | Class Xl | Class Xll | IIT JEE | AIEEE | NEET | AIIMS
Regional Institute of Science
Sector 34, Chandigarh
Teaches: IIT JEE | AIIMS | Other Medical Entrance Exams